Check out the blog post of our student Gineen Sidara
Introduction
The University of Hawai'i at Mānoa Study Abroad Center offers undergraduate students the opportunity to study for the fall and/or spring semesters in Florence, Italy. On-site, the program is coordinated by Lorenzo de' Medici (LdM).
The period of study is August through December for the Fall semester, and January through May for the Spring semester.
This program is open to all majors, but is particularly ideal for students who are pursuing degrees, minors and/or certificates in the following fields of study:
Anthropology
Architecture
Art History
Business: BUS, MKT, MGT, IB
Communication
Fashion Design & Merchandising
Geography
History
International Business
Mathematics
Political Science
Psychology
Sociology
STEM courses (limited – Chemistry, Biology, Math)
Studio Art
Travel Industry Management
Students may choose from a wide variety of courses offered at Lorenzo de' Medici (LdM).
Informational meetings:
Friday | September 22, 2023 | 11:00AM-12:00PM HST | In-person room: KUY 408
Tuesday | September 26, 2023 | 2:00-3:00PM HST | zoom

Schedule an Appointment with a Study Abroad Adviser on STAR Balance.
Program dates
Fall 2023: arrive Aug. 29 depart Dec. 16
Spring 2024: arrive Jan. 30, depart May 18
---
Application deadlines:
Spring 2024: Monday, Oct. 16, 4pm HST
Fall 2024: Monday, Apr. 1, 4pm HST
Host Institution
Established in 1973, Lorenzo de' Medici (LdM) is located in the heart of this elegant city, on Via Faenza, in the San Lorenzo quarter, just a few steps from the famous Medici Chapel and the San Lorenzo Market. Originally a convent, the main building was completely renovated in 1988. It occupies four floors and offers a variety of modern conveniences, such as a cafeteria, air conditioning, reading rooms, three professional kitchens, and a garden. The church of San Iancopo di Corbolini dates to the 13th Century and is an integral part of the school. LdM is an urban school, consisting of six building sites within walking distance of one another.
PROGRAM COORDINATION
The UHM Study Abroad program has a designated UHM Resident Director when appropriate. In addition to teaching two classes, the Resident Director will monitor students' progress, serve as an advisor, and provide student support services such as counseling and tutoring to UHM study abroad students when appropriate. Classroom facilities, in-country instruction, excursions, accommodations, student counseling and additional tutoring are provided by LdM. Classes are taught by LdM faculty who hold appropriate teaching credentials.
---
Curriculum and Internship
The UHM Semester in Florence program provides students an opportunity to fulfill UHM major, minor, elective, focus, foundations, diversification and foreign language requirements for graduation. Students on the program must be enrolled full-time and may earn up to 15 credits.
The program runs from late August to mid-December for the Fall semester and late January to mid-May for the Spring semester. All courses are taught in English (with the exception of Italian language and culture) by Italian professors at LdM.
The UHM Study Abroad Center appoints a designated UHM Resident Director when appropriate. The Resident Director teaches two classes, oversees students' academic progress and mentors all participants. All students are required to take one of the two UHM Resident Director's classes. The subjects vary each semester according to the expertise of the UHM professor.
COURSE OFFERINGS
LdM offers classes in English and in Italian within four main divisions:
Art and Sciences (classes taught in English)
Anthropology, Archaeology and Classical Studies, Art History, Chemistry, Communications, Cultural Studies, Gender Studies, Geography and Environmental Studies, History, History of Architecture, International Business, Literature and Writing, Mathematics, Music, Cinema and Theatre Studies, Psychology, Religious Studies, and Sociology.
Creative Arts (classes taught in English)
Culinary and Nutritional Arts, Dance, Music and Theatre Performance, Painting, Drawing and Mixed Media, Photography, Printmaking, Restoration and Sculpture and Ceramics.
Design (classes taught in English)
Fashion Design & Fashion Marketing and Merchandising, Graphic Design, Interior Design and Jewelry Design.
Italian Language Learning
Courses in Italian Language (Beginning, Intermediate, and Advanced Levels), Art History, Literature, Performing Arts
Please consult LdM's online course schedule page to view the most updated information on the courses offered. Select "Florence" as the location and the appropriate term you wish to attend.
Click here for a list of LdM Florence courses with UHM course equivalencies for 2023-2024. Course offerings are subject to availability and may change without prior notice. Click here for all approved equivalencies.
Internship: LdM Internships Spring 2023
*Business students: Please consult with the business school "Partner Schools" page for approved, unexpired equivalencies.
FACULTY RESIDENT DIRECTOR
All students are required to take one of the two UHM Resident Director's classes.
Fall 2023: TBA
Spring 2024: Jesse Knutson, UHM Indo-Pacific Languages and Literatures. His courses:
Courses taken at LdM will appear on UHM transcripts as UHM credits.
Current as of June 9, 2023
---
Location
Amid the beauty of the rolling hills of the Tuscan Valley lies Florence (Firenze), a city replete with history and charm. Florence is definitively one of the preeminent treasures of Europe. It is through Florence's beginning as a Roman settlement in the First Century B.C. and provincial capital at the height of the Roman Empire that one finds the framework for its future greatness.
Due to its link to antiquity, Florence spurred a revolution which shook Europe by becoming the birthplace of the Renaissance. The move from feudal conflicts with the rise of the Medici "dynasty" under the guidance of Giovanni di Bicci allowed commerce to flourish. In turn, this created an environment conducive to intellectual pursuits.
Foremost on the list of intellectual pursuits was the study of antiquity. Soon, the glory that was Greece and the grandeur that was Rome became a Florentine passion.
Modern-day Florence is also shaped by its recent history. In 1865 Florence became the capital of the Kingdom of Italy, overseeing the unification of most of the Italian city-states. In 1871 Florence relinquished the honor of being the capital of the Kingdom of Italy when the final unification of Italy was effected by the capitulation of Rome.
---
Housing
Students are housed with an Italian family (two students share a room) and have breakfasts and dinners on weekdays. Students are responsible for meals on weekends and during breaks. Single accommodations are available at an additional supplement.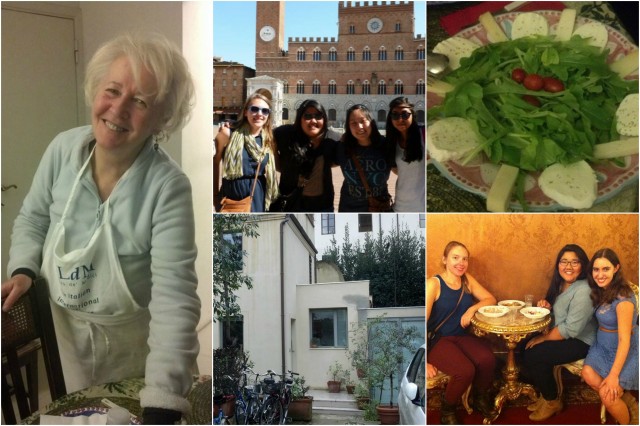 A major value of the homestay is that it provides students with the opportunity to interact with and learn from host country nationals. In addition to taking students beyond the public face of the Italian people, the contact with everyday Italian language in a natural setting is extremely valuable to students' progress in acquiring language skills and understanding the culture.
---
Excursions
LdM arranges several excursions in the Tuscany region and beyond. A few excursions will be included in the total cost of the program, while others will be available on-site for an additional fee. All excursions are led by professors of Lorenzo de′Medici. An orientation meeting will be held prior to each excursion. Please make sure that you attend each meeting so that you know the details of the excursions, cultural protocols, and all the logistical details. The two overnight excursions that UHM students are participating in are: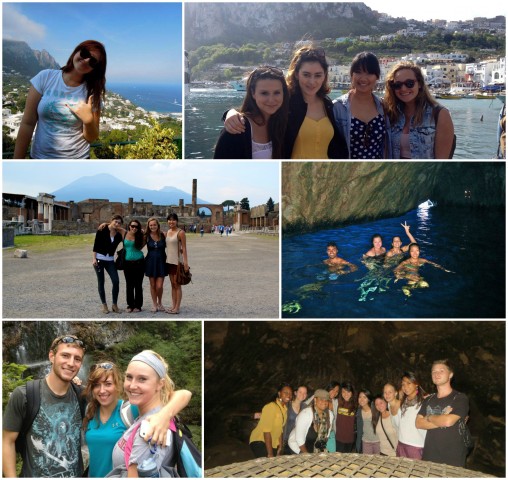 In addition, LdM offers excursions to Rome, Venice and several other locations of interest.
---
Photos
---
Program Cost
Spring 2023: $18,803
Cost includes Lorenzo de' Medici tuition and homestay fees, meals, airport pick-up, city visits, textbooks, two excursions, health insurance and UHM Study Abroad and student visa fees. Additional expenses could include lab fees.
Roundtrip airfare between Honolulu and Florence is not included; students have the option of taking the flight arranged by Third Eye Travel or making their own travel arrangements.
FINANCIAL AID
FOR UHM STUDENTS ONLY: In order to receive financial aid, please ensure that either: a) you are receiving financial aid during the current semester, or b) that you complete the Financial Aid application during the current semester. www.hawaii.edu/fas
NON-UHM STUDENTS (those attending other colleges and universities during the regular school year) must apply for financial aid at their home institutions
SCHOLARSHIP
UHM Study Abroad Center Scholarship
See the Money Matters & Resources page for a list of possible scholarships.
STUDENT VISA
Students participating in the UHM Semester in Florence program must obtain a student visa prior to arriving in Italy.
Frequently Asked Questions on the Schengen visa-free
---
Admission Requirements
Students are eligible to study abroad as early as the second semester of their Freshman year or later.
The program is primarily designed for undergraduate students who are interested in studying in Florence in English with specific academic interests. All candidates must have a cumulative GPA of 3.0, strong English writing skills, absolute fluency in English, and successful completion of course pre-requisites. However, students with a lower GPA may be considered. Non-native English-speaking students must have taken the TOEFL exam within the last two years and earned a composite score of 600+ or have taken the UHM ELI placement exam.
Admission to the program is selective. All applicants for the program will be judged on their academic performance, reasons for wishing to attend the program, flexibility, and sensitivity to other cultures, and ability to adjust to a new cultural setting.
Immediately upon acceptance to the program, students are required to pay a $500.00 non-refundable initial payment to ensure a place in the program. The initial payment will be applied toward the cost of the program.
Please note that students accepted to the program are required to attend mandatory pre-departure class sessions totaling 12 hours. Failure to attend will result in students being withdrawn from the program.
---
Application
A completed Study Abroad Center application and three academic references must be received by the Study Abroad Center by the following dates to receive consideration. Students from outside the UH System must also submit official transcripts from every college attended.
APPLICATION DEADLINES:
Spring 2024: Monday, Oct. 16
Fall 2024: Monday, Apr. 1
Please note: The Study Abroad Center is closed on weekends, and Federal and State holidays.